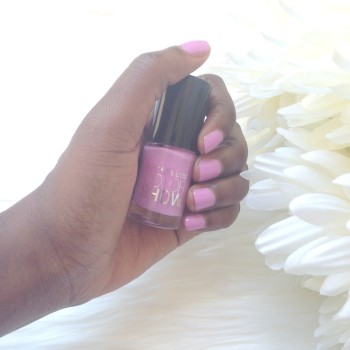 Happy Friday everyone! Today I thought I'd show you all the lovely shade of lilac I recently picked up from Target (see the post here).  This is the Maybelline Color Show Nail Polish in Lust for Lilac.  I've worn it in the week since first purchasing and have received so many compliments on the color.  The soft lilac is perfect for the season and while the formula is not my favorite (sadly, it began to chip within 2 days), I'll continue applying the two coats needed to achieve this beautiful color all summer long.
Let me know which drugstore/high street nail colors you recommend for the summer.
∞
Thanks for visiting 'A TUESDAY IN APRIL'.  I hope you all have a great weekend!