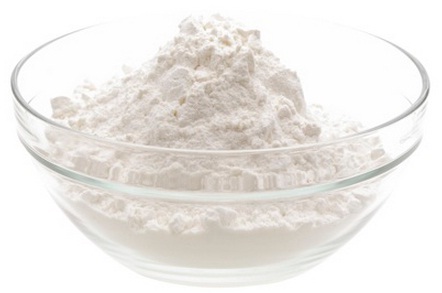 I was in the mood for homemade chocolate chip cookies last night so I decided to bake them from scratch.  I had a few minutes to spare while waiting for my delicious cookies to bake so I decided to take the time to prep my skin for the next day's events.  An integral step in preparing my skin for a long day ahead is exfoliation.  If you've read my previous posts dedicated to skin care (here, here and here), then you know that exfoliating is the process of sloughing off the layer of dead skin cells on the surface of the skin in order to reveal the glowing, healthier skin underneath.  As any home baker knows, a key ingredient in making excellent baked goods is sodium bicarbonate, aka, baking soda.  Lucky for me, baking soda is also an excellent exfoliant and one that I have loved as a part of my skin care regime for years.  I must say, I can't help but give myself a pat on the back each time I use this old favorite.  This readily available ingredient is gentle, inexpensive and a simple way to achieve the glowing complexion we all wish for before any event.  Below are a few of the ways I like to incorporate baking soda in my skin care regime.
Basic Everyday – For a quick 2-in-1 exfoliating and cleansing experience, I mix a dime sized amount of baking soda with my daily cleanser.  Using gently circular motions, I lightly buff the mixture in my skin then carefully rinsing it off and following with the next steps of my skin care regime.
For Glowing Complexion – For a brightening mask, I mix a few drops of fresh squeezed lemon juice to a teaspoon of baking soda to make a paste.  This allows for both chemical and mechanical exfoliation and lightly brightens complexion.
Quick Smooth Skin – I have found that making a baking soda mask by mixing a tablespoon or two of baking soda with water, making it into a paste and applying it to my skin for 15-30 minutes makes for a great deep cleansing and exfoliating mask.