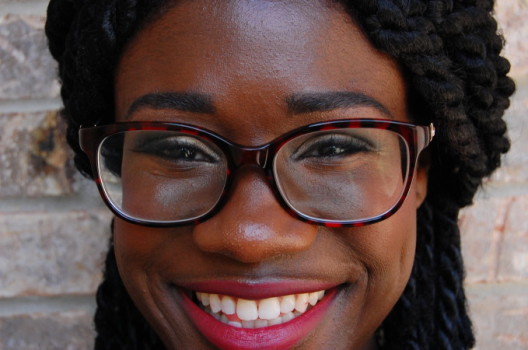 Several months ago, I received a Sephora gift card and with it came a 45 minute makeup session with a Sephora associate. While I'd originally planned on using my session for an important event, I grew nervous about the abilities of the Sephora associates and decided to avoid a potentially disastrous appointment with a trial run.  I finally decided to call the closest Sephora last week to make an appointment.  Again, I wanted to test their abilities before utilizing their services for an important event.  While I didn't plan on wearing the makeup to a function, I knew the experience wouldn't be wasted as it inspired this blog post!
Before The Appointment
The call to Sephora to schedule an appointment was pleasant and informative.  While the associate I made the appointment with worked in skin care, he explained what I could expect, reassuring me of the professionalism and expertise of the associate who would be completing the appointment.
The Appointment
The experience began with a five-minute skin care consultation. Fortunately for me, there was a Boscia representative at Sephora the day of my appointment.  She began my appointment by using Boscia products to cleanse and moisturize my skin.  This was my first experience with Boscia and I found that I quite enjoy their products.  I typically hate it when associates at beauty counters go anywhere near me with skin care products because I find that they always leave my skin feeling dry and irritated.  I was pleasantly surprised by how great my skin felt with the products, so much so that I used some of my Beauty Insider points to pick up a Boscia trial set as I was checking out with my other products.

The makeup application also began with a consultation.  I was pleasantly surprised to learn that the artist assigned to me was a licensed makeup artist.  Our conversation flowed naturally putting me at ease, asking me about my typical makeup routine and what I was looking for that day.  After our conversation, she took some time to "shop" for products around the store that both work well with my skin tone and achieve the results I was looking for.  The makeup application took about 30 minutes, most of which I spent questioning if I'd like the final results and how I could politely thank her in the event I didn't like what I was walking away with.
Final Thoughts
I would highly recommend utilizing the services of your local Sephora when in need of makeup application for a special event.  While I was initially hesitant, my experience was professional from beginning to end.  The makeup looked great and received many compliments (I had a hard admitting that it wasn't the result of my own skills).
What to Know
Getting a custom makeover from Sephora is complimentary with a minimum purchase of $50.  Mini makeovers (smokey eye, flawless foundation, contour, etc.) are also offered with no purchase necessary.  This site details the services offered by Sephora in detail.  I would also encourage you to take a look at their beauty classes which go over things such as daytime smokey eye.
Minor Criticism
I was looking forward to learning a few of the techniques the associate would use to create the natural smokey eye look I requested.  I was under the impression that this would be a makeover as well as a lesson on technique.  However, the appointment was just makeup instruction and not an instructional session as expected.