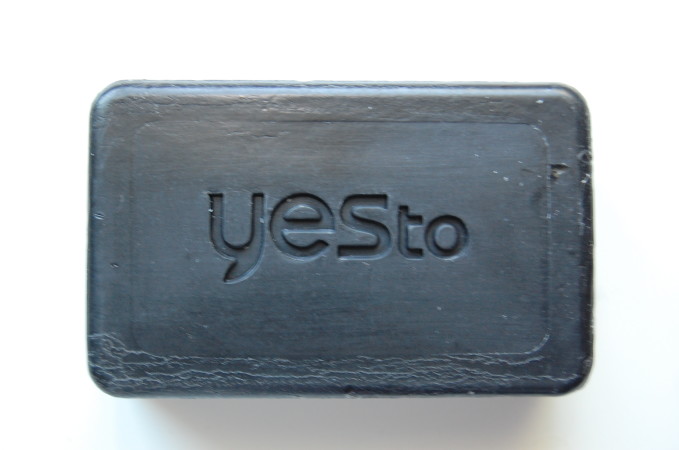 Happy Friday everyone! Several weeks ago, I wrote a post highlighting a few items I picked up from Target (you can read the post here).  Among my purchases was the Yes To Tomatoes Activated Charcoal Bar Soap was intended to be my only purchase.  I recently began using the soap and have found that it works quite well for my normal to dry skin.
After 2 weeks of use, I've noticed the difference the soap has made in my skin.  I've battled with congested pores around my nose and chin area since adolescence.  While it isn't noticeable to others, it's something I've always been mindful of and have tried to rid my skin of.  Within I week of using this soap, I noticed that the congestion had reduced slightly.  While it hasn't completely cleared my congestion, the soap does a great job of gently cleansing my skin without stripping it of moisture.
Though I do quite like the effects the soap has had on my skin, I'm still on the fence about repurchasing the item for a few reasons.  First, while the soap isn't too drying, I find that I have to use it sparingly.  I often favor a double cleanse on days that I wear makeup yet this leaves my skin feeling a little too tight.  Second, the soap is gently scented and while the scent isn't off-putting (it's floral in nature), I find the scent a bit disconcerting for a charcoal facial cleanser.  Lastly, after doing a bit more research, I found that the soap contains salicylic acid.  Though some respond quite well to salicylic acid, I've avoided products with this ingredient as I find that using it too often can dry and dull my skin.  Overall, I would recommend the Yes To Tomatoes Activated Charcoal Bar Soap for the effects it has had on my skin.
∞
Thank you so much for reading everyone!  I hope you all have a beautiful weekend.
You May Also Like