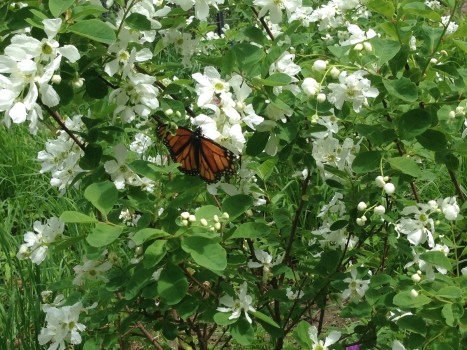 Happy Monday everyone! I was incredibly excited to celebrate my younger brother's 16th birthday with my family on Friday. In true form, he wanted a low-key celebration, choosing a family favorite where we dined on a delicious array of sushi. With a 12 year age difference between siblings comes a unique relationship. I feel an immense responsibility when it comes to my brother almost as though I were a parental figure.  I worry about his well-being, everything from eating habits to grades and those he surrounds himself with.  But ultimately, I know the kind of person he is.  He is incredibly gentle, kind, polite and loving and I couldn't be more proud to be his older sister.  I've chosen to conceal his face for several reasons with safety and respect for his privacy being the most important.
Pictured above: Nichols Arboretum
My hometown of Ann Arbor, Michigan, aka 'Tree Town', is well-known for its natural areas.  I visited quite a few parks over the weekend, hiking and exploring what nature has to offer.  If you ever make your way to Ann Arbor, be sure to carve some time to explore one of approximately 150 parks and natural areas the city has to offer.  Nichols Arboretum and Matthaei Botanical Gardens are a favorite of many Ann Arborites offering well-kept trails and beautiful scenery.  For relaxing water adventures make your way to Gallup or Argo park.  You'll quickly discover that Ann Arbor was appropriately named.
∞
Thank you for reading!
You May Also Like