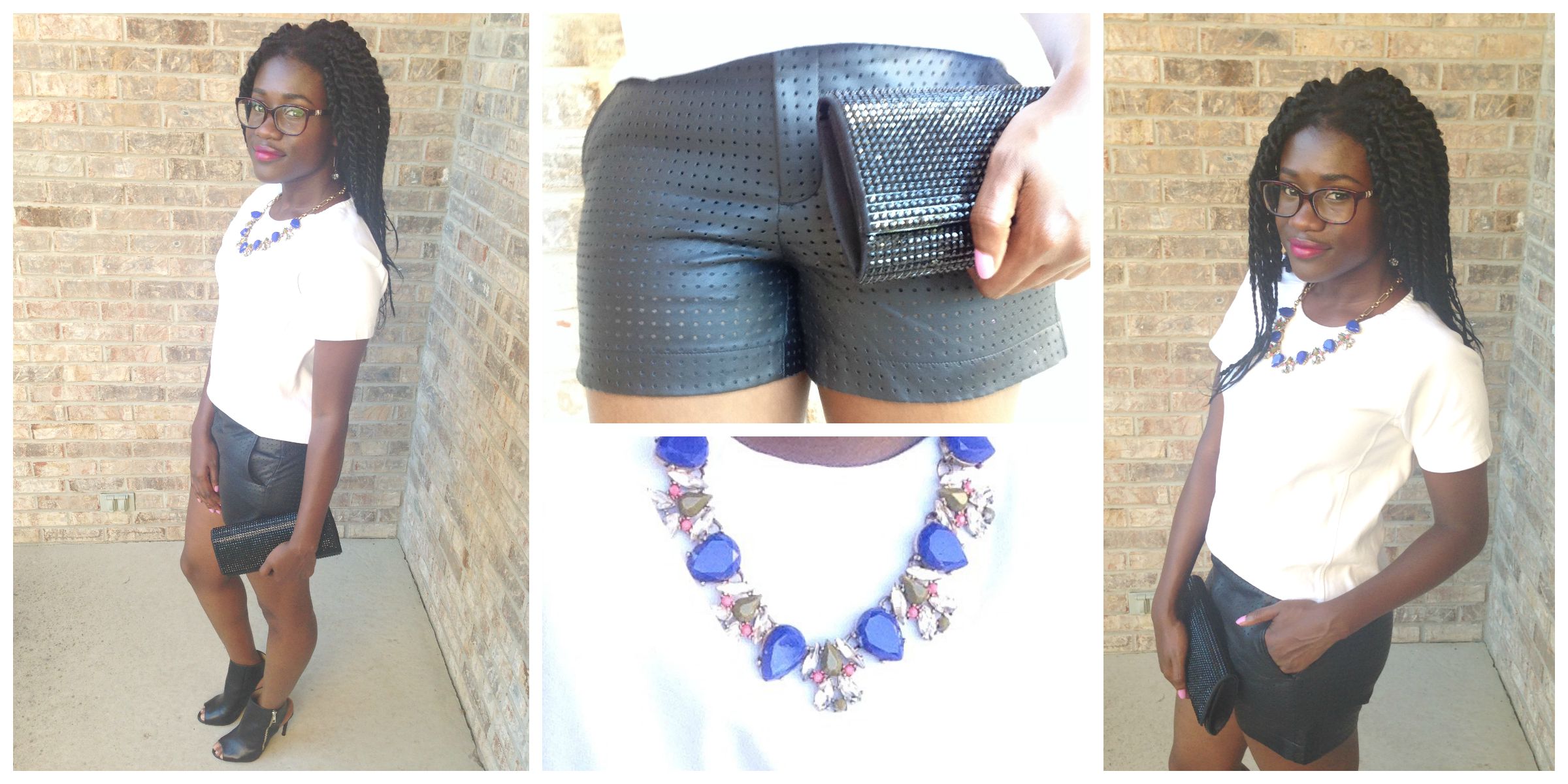 Happy Friday everyone! As we transition from summer to fall, I thought I'd feature this end of summer outfit that's perfect for the weather.
I absolutely love the combination of the perforated faux-leather shorts, crop top and cutout booties.  The bright pink lips and statement necklace add a subtle amount of color to the outfit and compliment its simplicity beautifully.
∞
Thank you so much for reading everyone.  Here's to a great weekend ahead.
You May Also Like